A day of shopping in Ceuta
In the Plaza de la Constitución begins the Paseo del Revellín which, continued by the Paseo de Camoens, the Plaza de los Reyes and the Calle Real, is the main artery of Ceutí commerce. These three streets are jointly known by the people of Ceuta as "Calle Real" and it is a great attraction for our visitors.
The commercial offer of the city is wide. You can find fashion boutiques, leather goods stores, department stores and shoe stores where you can buy the best known brands and some exclusive local products. In addition, in the city center visitors will find all the services (banks, supermarkets, pharmacies, doctors' offices…) to get any product they need.
Fans of jewelry and handicrafts discover in Ceuta interesting pieces that make a difference, such as products made with the famous ceitil (ancient currency of the city).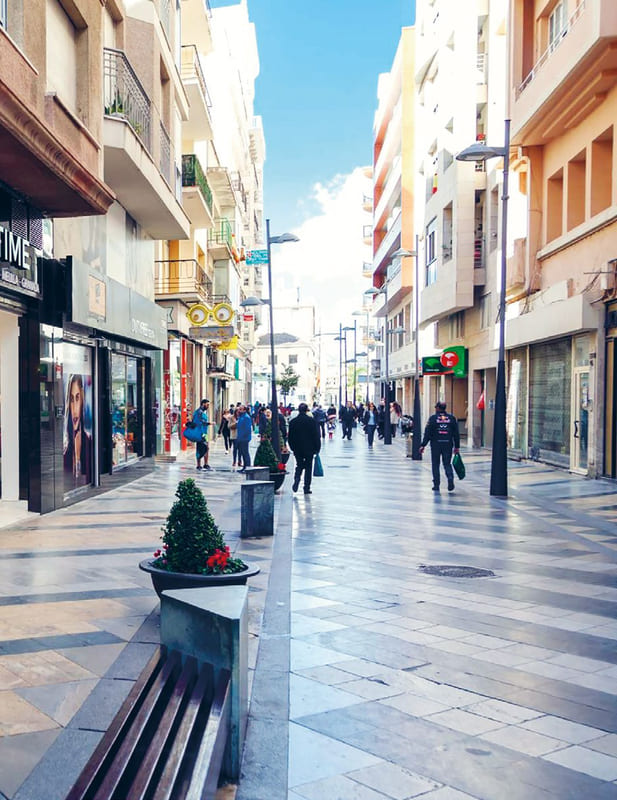 Due to its geographical location outside the peninsula, Ceuta has always enjoyed a favorable tax regime with respect to the mainland. An example of this unique treatment is its status as a free territory, thanks to which the entry and exit of goods is free of tariffs, which facilitates a lower cost of the same.
This condition entails the non-application of the Value Added Tax (VAT) and its replacement by the Tax on Production, Services and Imports (IPSI), a local indirect tax, whose rates range from 0.5% to 10%, well below the 21% VAT. This translates into better prices on all types of consumer goods, such as jewelry, liquor, tobacco or electronics.
Ceuta offers quality, variety and professionalism at very affordable and attractive prices for visitors.